On the morning of March 28, Mr. Roberto Roy, Minister for Panama Canal Affairs and Chairman of the Panama Canal Authority (ACP) Board of Directors (BoD), Mr. Jorge Quijano, Administrator of the ACP, and some BoD members paid a visit to the headquarters of COSCO SHIPPING in Shanghai. Capt. Xu Lirong, Chairman of the Board and Party Secretary of COSCO SHIPPING, met with the delegation and exchanged views on the topics of common interest.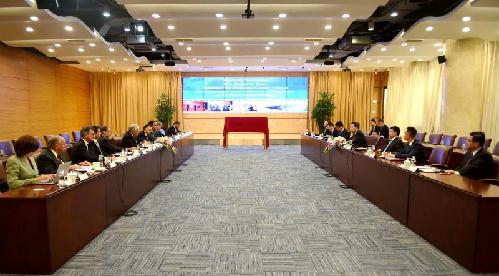 After the meeting, on behalf of COSCO SHIPPING, Capt. Xu presented a vessel model of "COSCO SHIPPING PANAMA" to the Miraflors Museum for collection. The said vessel participated in the inaugural ceremony of the expanded Panama Canal.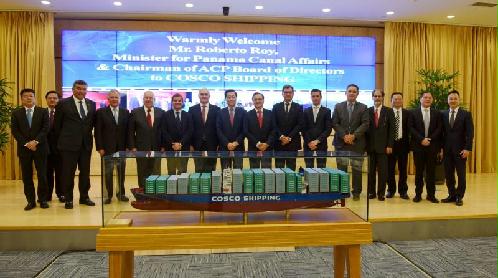 On the afternoon of March 28, Capt. Xu Lirong and President Wan Min of COSCO SHIPPING met with a delegation headed by Mr. Jorge Baraka, Minister of Maritime Affairs and Administrator of the Panama Maritime Authority. The two sides reviewed their cooperation and agreed to deepen their collaboration in such fields as maritime and labor services.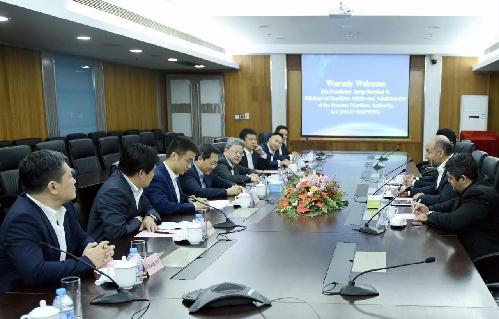 The Panama Canal is a vital waterway for global shipping. As a key account of the Canal, COSCO SHIPPING has maintained a sound partnership with the Panama Canal Authority (ACP). On June 26, 2016, the remarkable opening ceremony of the Neo Panamax Locks was launched. M.V. COSCO SHIPPING PANAMA was written into the world's shipping history for being the first and the only Neopanamax vessel that passed through the Neo Panamax Locks that day.